Kettlebell and Bodyweight Workshop
Vi er superglade for at lade jer vide, at vi har overtalt Matt Wichlinski til at komme på besøg til København og afholde en af hans eftertragtede Integrated Power workshops.
Matt er et af de stærkeste og mest eksplosive mennesker der findes!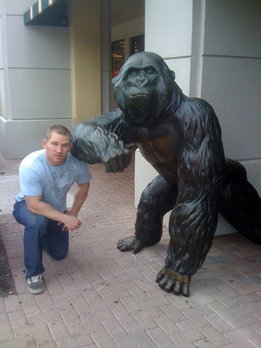 Og ikke kun er han vanvittigt stærk, han ved også en ting eller to om hvordan andre kan blive stærke ved brug af hans unikke og innovative træningsmetoder.
Uanset om du er relativt ny til træning eller en garvet atlet, så vil denne hands on workshop give dig værktøjerne til at tage din træning til det næste niveau.
Lidt om workshoppen:
Are you ready to take your athletic training to the next level? Are you ready to optimize your training benefits with explosive kettlebell and bodyweight training in conjunction with serious strength and insane endurance protocols? If learning a progressive approach to taking your training to the next level interests you, then you must attend my integrated kettlebell and bodyweight training seminar!
This is not your average seminar that preaches the same old thing that you've heard already many times before. If you are serious about getting better results, you realize the importance of doing things correctly, eliminating the nonsense that doesn't return positive results, and optimizing your time and resources to work to your advantage. All of which will be covered in a manner that relates to you on a personal level.
Mastering the basics is essential. The basic barbell, kettlebell and bodyweight exercises and progressions will be covered from mechanics to drills for optimal position and mobility. Optimizing breathing and tension is paramount to your success. Without focusing on the details of your training, you could prevent future progress, run yourself into the ground, or prematurely and unnecessarily stall your gains all together. I want to see you progress and succeed for years to come with the valuable information you will receive form this one of a kind workshop.
This is a hands on seminar and you will be expected to put forth your best effort with an open mind and eagerness to train. If you are ready to check your ego at the door, learn new progressions to take your fitness or coaching to the next level, then sign up and lets begin this new journey together.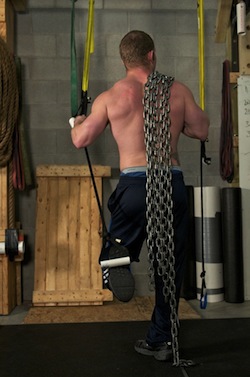 Workshoppen foregår lørdag, d. 16. Juni 2012 kl. 10-17 i Trykkeriet.
Det koster 750 kr. at deltage.
Billetter kan købes her
Der er plads til 25 deltagere på workshoppen.
Lidt om Matt:
Matt Wichlinski is the owner of The Strength Shop in Virginia Beach, VA, where he coaches several athletes ranging from State Champion wrestlers, weekend warriors and general fitness enthusiasts. Matt was a two-time All-American running back at Susquehanna University. Matt was featured in Sports Illustrated and on Sportscenter for his talents on the gridiron and he has played football in America, Mexico, Finland, Germany and most recently in Poland for the Warsaw Eagles. Matt has hosted several athletic strength and conditioning seminars in facilities across the globe from Virginia, to England, Sweden and Poland with other highly sought after coaches like Jim Smith from The Diesel Crew and Zach Even-Esh. Matt has written for several magazines including The Performance Menu, My Mad Methods Magazine, and is on the www.undergroundstrengthcoach.com expert panel. Matt's gym, The Strength Shop, was featured in The Performance Menu as a top performance gym to look out for along with other renowned coaches like, Eric Cressey, Mike Boyle, and Josh Henkin. Matt is a USA Weightlifting Coach, Underground Strength Coach, CrossFit Level II certified coach, NSPA-CPT and advocate of all things badass.